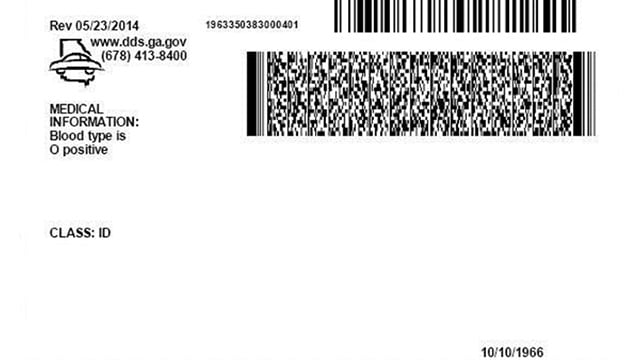 ATLANTA (CBS46) -
Georgians may have their blood type printed on the back of their driver's licenses as part of an emergency preparedness initiative proposed by Gov. Nathan Deal and Georgia Department of Driver Services (DDS) Commissioner Rob Mikell.
"In an emergency situation, medical personnel need up-to-date health information to quickly and efficiently treat injuries," said Deal. "To better assist these first responders, our Department of Driver Services is now giving Georgians the option to include their blood type on their license or identification cards. This is yet another example of our continued commitment to the safety and well-being of our state's drivers."
Georgians can indicate whether or not they want to include their blood type information on the application for issuance or renewal of a driver's license or ID card.
For more information about driver's licensing, education or testing visit www.dds.ga.gov.
Copyright 2014 WGCL-TV (Meredith Corporation). All rights reserved.