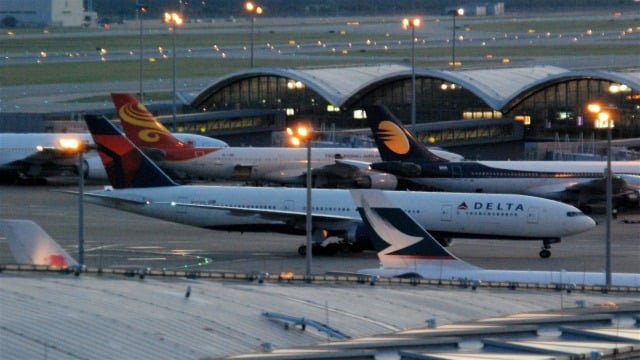 ATLANTA (CBS46) -
The Federal Aviation Administration is investigating a potentially dangerous prank an air-traffic controller played on a pilot.
Delta Flight 630, loaded with passengers from Japan, was about to land at Hartsfield-Jackson International Airport on Wednesday afternoon when an unnamed controller told the pilot not to.
The controller immediately said he was just joking, but the pilot had already aborted his landing and could not resume the touchdown.
"He (the air traffic controller) should be looked at very carefully, because what he did was completely wrong," said Jack Barker, a retired administrator of the Federal Aviation Administration. "It's something I have never heard in all the years I've worked."
A spokeswoman for the FAA said the plane landed safely on the second approach and the agency is investigating the incident. The air traffic controller has been suspended pending the outcome of the investigation.
Copyright 2014 WGCL-TV (Meredith Corporation). All rights reserved.