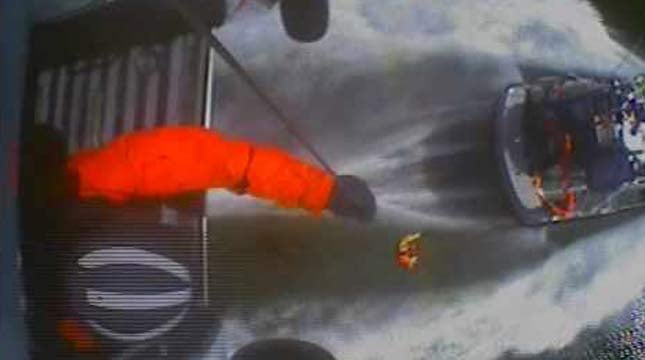 Image from Coast Guard rescue effort to save people who went into the Columbia River Bar after their boat capsized.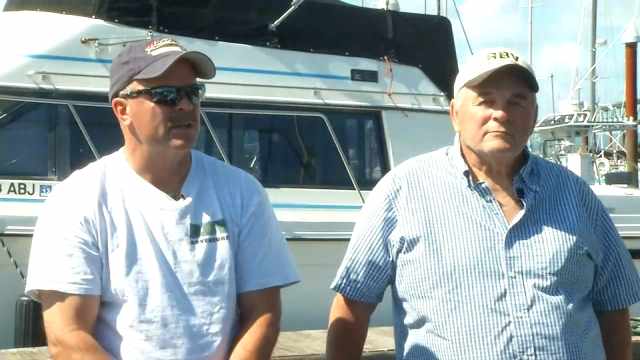 Portland Police Officer Randy Vanderhoof and retired Portland Police Sgt. Lonn Sweeney Sr. assisted in rescuing people from a capsized boat near Astoria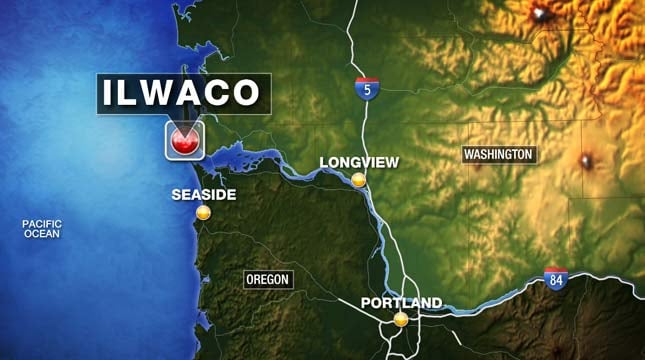 The victim and survivors were taken to Coast Guard Station Cape Disappointment in Ilwaco, WA.