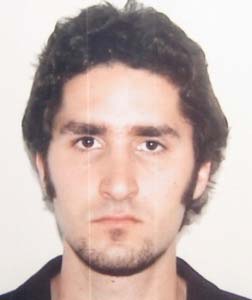 NEWTOWN, CT (WFSB) -
A man from Venezuela is being accused of making threatening phone calls to Newtown residents just days after the shooting at Sandy Hook Elementary School.
The United States Attorney's Office and the FBI have arrested Wilfrido Hoffman, 30, of El Hatillo, Venezuela, who is being accused of pretending to be Sandy Hook shooter Adam Lanza and calling residents to threaten them.
A press release said Hoffman made dozens of calls to residents just two days after the shooting in which 26 students and educators lost their lives.
In some of the calls, the press release said Hoffman claimed to be Lanza and would threaten to kill the person he called.
In one of the calls, investigators said Hoffman said, "This is Adam Lanza. I'm gonna [expletive] kill you. You're dead. You're dead. You hear me? You're dead."
Hoffman was arrested Saturday at Miami International Airport while he was traveling back to Mexico. He faced a judge on Monday.
He is expected to go back to court later this week for a detention hearing.
Copyright 2014 WFSB (Meredith Corporation). All rights reserved.