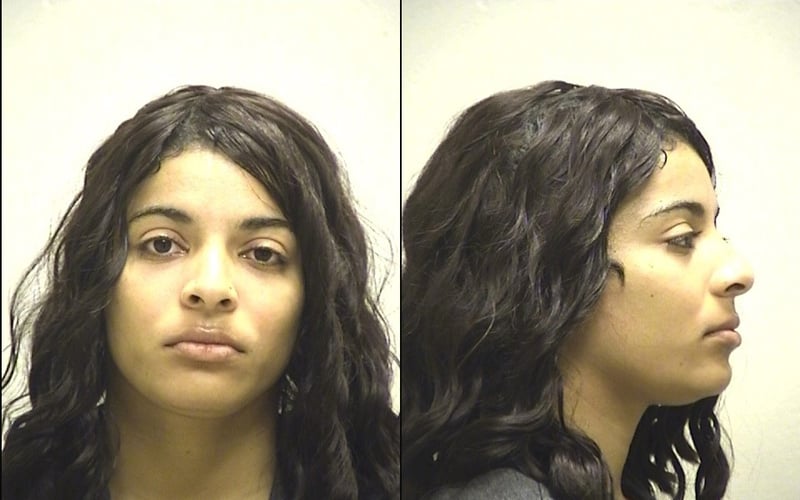 LIBERTY, MO (KCTV) -
Prosecutors say a 23-year-old woman was convicted Tuesday of trying to poison her twin infant girls by putting rubbing alcohol into their sippy cups along with some milk.
Clay County Prosecutor Daniel L. White said in a news release that Gloria S. Jones was convicted of two counts of the Class C felony of first-degree endangering the welfare of a child. The charges stem from an October of 2012 incident in which her twin daughters were hospitalized for poisoning.
According to authorities, on Oct. 29, police responded to Children's Mercy Hospital to investigate allegations that twin 1-year-old girls had somehow ingested rubbing alcohol and that one of the little girls was near death. Several family members were interviewed and gradually the investigators turned their attention to the twin girls' mother.
During the course of the investigation, according to court documents, Jones told detectives that she had poured rubbing alcohol into sippy cups of milk as she was feeling overwhelmed with caring for the twins, and because she thought it would help calm them down because they were "whiny." She also told police this was the only time she had administered any kind of alcohol to her babies.
"Rubbing alcohol can be lethal in doses as low as eight ounces in adults," White said in the release. "It doesn't take much to put a child at risk; one of the twins had to be placed on a ventilator."
White said the twins, now nearly 3 years old, appear to have had no lasting effects from exposure to the rubbing alcohol.
Jurors ruled that Jones should get three years for the first count, and two years for the second. A judge chose to continue her case to Aug. 7 for motions and possible sentencing.

Copyright 2014 KCTV (Meredith Corp.) All rights reserved.