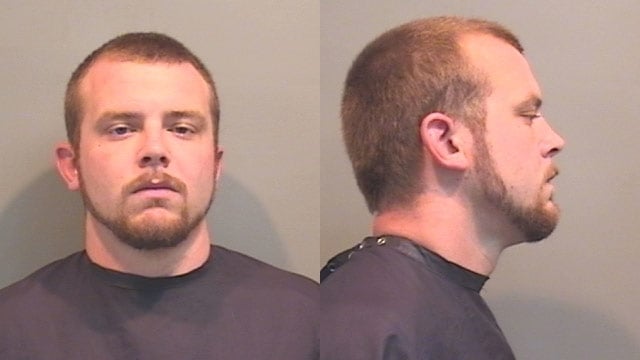 Kevin Stinson (Source: Union Co. Detention Center)
UNION, SC (FOX Carolina) -
Union County deputies said they caught a man trying to meet a 13-year-old girl at a public park for sex, making him think he was meeting the teen when in fact officers were hiding out instead.
Deputies said the girl's mother contacted them regarding text messages the man sent to her saying he wanted to meet to have sex with the girl.
According to the sheriff's office report, 25-year-old Kevin Stinson sent a photo showing his face to the girl and exchanged plans with her to meet at a Union park.
The report states Stinson knew her age and said he would bring his kids with him so they could play in the park while he would meet the girl.

On Monday, deputies said plans had been set for Stinson to meet up at the park's restroom, they saw him arrive with his kids, but when he entered the bathroom, he found officers instead of the girl.
As deputies arrested him, they said he threw his cell phone into a pond, which was recovered.
Stinson was arrested and charged with criminal sexual conduct with a minor third-degree.
Copyright 2014 FOX Carolina (Meredith Corporation). All rights reserved.