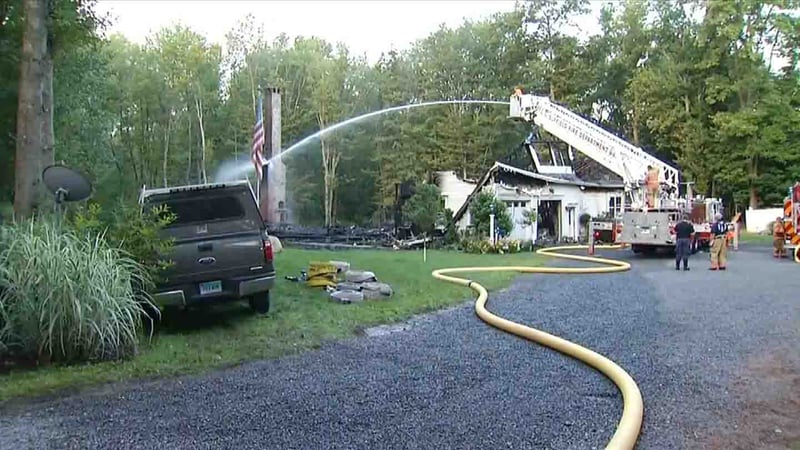 A home on Poole Road was destroyed in Suffield. (WFSB photo)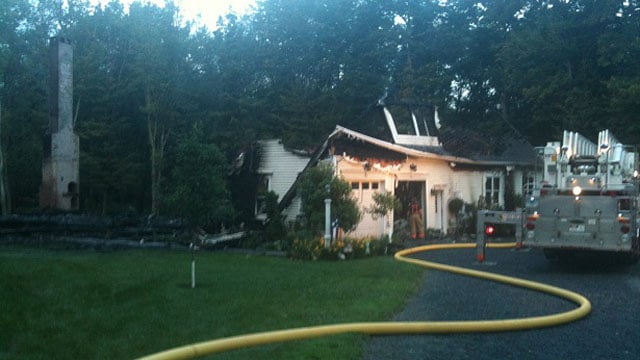 (WFSB photo)
SUFFIELD, CT (WFSB) -
A large overnight fire destroyed a home in Suffield.

Crews were called to the home on Poole Road in Suffield just before 11:30 p.m. Thursday. When they arrived, they found smoke and flames shooting from the home.
The fire chief tells Eyewitness News a family of four people in the home did get out. However the mother was taken to the hospital for observation. She's since been released.

Fire crews from surrounding towns had to be called in to assist with bringing water into the scene. They said the closest water source was a small stream about 1,800 feet away.
"There's nothing left of the structure," said Chief Chuck Flynn of the Suffield Fire Department. "Because of where we are, the water supply, there was just time in getting the water supply established and the fire had a good head start on us before we got the call."

The cause of the fire remains under investigation with the assistance of the State Fire Marshal's Office. However by Friday morning, officials said the home was considered a total loss.
Copyright 2014 WFSB (Meredith Corporation). All rights reserved.