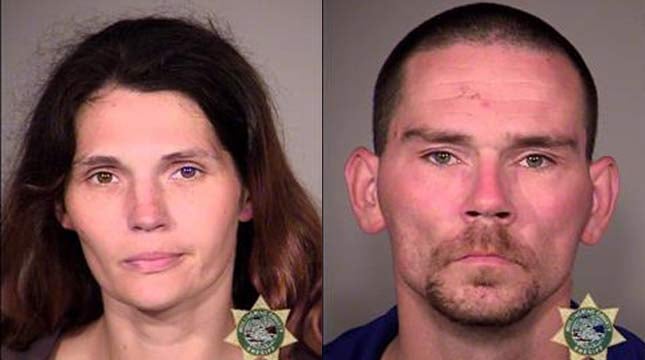 PORTLAND, OR (KPTV) -
Portland police officers arrested a north Portland couple after a baby born in their apartment died after not receiving medical attention, according to the police bureau.
Krystal Mangus, a newborn baby, died April 12. Police officers responded to the 800 block of North Newman Street that day after getting a report of a baby that wasn't breathing. Once officers arrived, they called in police homicide detectives to help with the investigation.
Those detectives later determined the child had been born in the apartment and had not received medical attention. They didn't elaborate on when the baby was born.
This week, a Multnomah County grand jury indicted 34-year-old Jamie Mangus and 29-year-old Sarah Mangus on charges of murder by abuse and manslaughter. That led officers to arrest the Manguses on Friday morning.
Their first court appearance is scheduled for Monday.
Copyright 2014 KPTV-KPDX Broadcasting Corporation. All rights reserved.