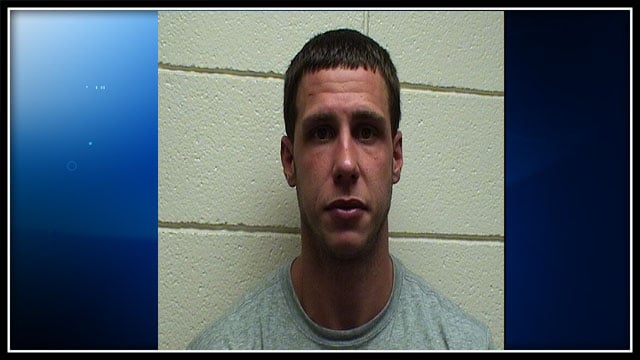 SOUTH WINDSOR, CT (WFSB) -
A Massachusetts man was arrested early Friday morning after police received reports of a suspicious vehicle in South Windsor.
Police responded to Lakewood Drive where they said they found Michael Krautler asleep in his vehicle.
Police said Krautler allegedly had a clear plastic bag with cocaine inside of it in his vehicle, and officers said they found several syringes as well.
Krautler, 26, of 10 Labelle Dr., Springfield, Mass was charged with possession of narcotics, possession of narcotics with intent to sell and possession of drug paraphernalia.
Krautler was held on a $75,000 bond and was scheduled to appear in court Friday.
Copyright 2014 WFSB (Meredith Corporation). All rights reserved.