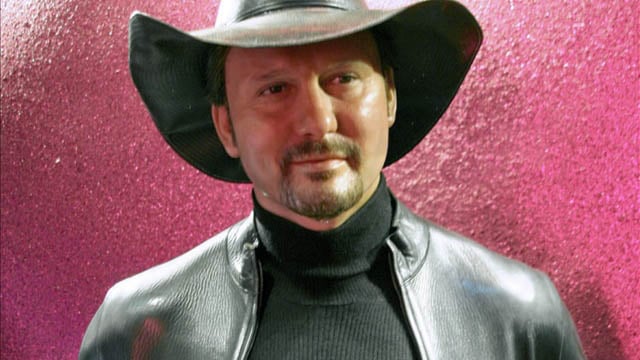 Country music singer Tim McGraw swatted a female fan who grabbed onto his thigh as he walked along the stage during a concert in Atlanta on Sunday.
In a video posted by TMZ, McGraw walks down a section of the stage that extends into the audience. He touches the hands of audience members with one hand as he holds the mic with the other. He kneels down to get up close and personal, and as he stands up, a woman latches onto a hole in his jeans.
McGraw stutter steps then swats her hand away three times.
Copyright 2014 WGCL-TV (Meredith Corporation). All rights reserved.