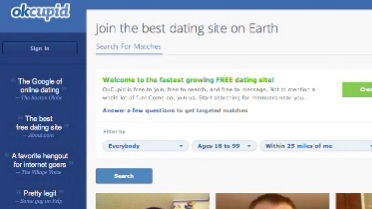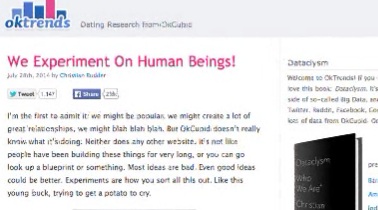 HARTFORD, CT (WFSB) -
OK Cupid says everyone is doing it - experimenting on their users.
However, not everyone feels its actions are OK.
The dating website fessed up on its blog earlier this week, showcasing three experiments. However, one of them involving its matching algorithm has people talking nonstop.
According to the post on the blog, OK Cupid told users who would be considered "bad matches" by company standards that they were 90 percent compatible.
Many users said they felt betrayed because they put their trust into the company to help find them Mr. Right, not Mr. Wrong.
OK Cupid's announcement comes just months after Facebook made a similar announcement saying it also toyed with its users' emotions to see if their moods changed based on what they saw on their Facebook timeline.
The company's explanation, "If you use the internet, you're the subject of hundreds of experiments at any given time, on every site. That's how websites work."
Copyright 2014 WFSB (Meredith Corporation). CBS News Contributed to this report. All rights reserved.