Terri Horman's request to change her name was denied by a judge.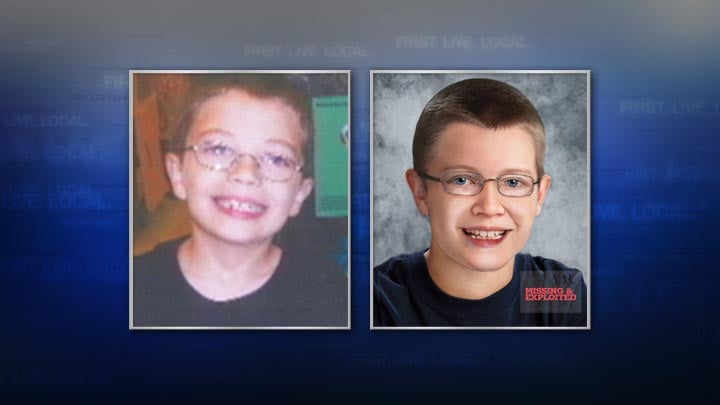 At left, a photo from the day Kyron Horman disappeared. At right, an age progression image of what he might look like today.
ROSEBURG, OR (KPTV) -
Terri Horman's request to change her name to Claire Sullivan has been denied by a judge in Southern Oregon.
She has been linked to the disappearance of Kyron Horman ever since he disappeared from Skyline School on June 4, 2010. Police had said Terri Horman was the last person to see Kyron that day. She was never arrested in that case.
Late last year, Terri and Kaine Horman finalized their divorce, and Kaine Horman was granted legal custody of their 5-year-old daughter six months later.
Terri Horman lives with family in Roseburg. Her full legal name is Terri Lynn Moulton Horman, and her request was to change it to Claire Stella Sullivan.
Throughout Terri Horman's divorce, custody and name change proceedings, the biological mother of Kyron Horman has continued to heap pressure on her. In June, Desiree Young told FOX 12 that Terri Horman failed three lengthy polygraph tests when questioned by investigators about the boy's disappearance.
Young continues to say she will keep putting pressure on Terri Horman by sharing new details in the case, even without the blessing of investigators, in an effort to find her son.
RELATED:
Slideshow - Who's who in Kyron Horman investigation
June 2014 - Desiree Young on Terri Horman: 'She still hasn't told us where she was that day'
June 2014 - Kaine Horman granted custody of 5-year-old daughter
Dec. 2013 - Divorce for Kaine, Terri Horman finalized in emergency hearing
Sept. 2013 -Attorney: Terri Horman wasn't last person to see Kyron
Feb. 2013 - Terri Horman's attorney: Suspect in Kyron case unlikely in near future
Slideshow - Photos of Kyron Horman


Copyright 2014 KPTV-KPDX Broadcasting Corporation. All rights reserved.