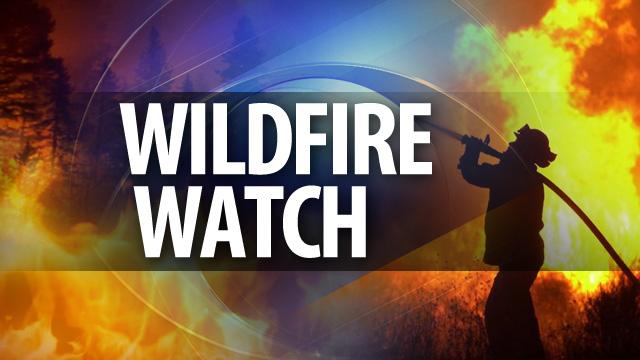 ELLENSBURG, WA (AP) -
A spokeswoman for a wildfire burning in central Washington says two firefighters from the Arizona-based Navajo Hotshots crew were injured when a large log rolled down a steep slope and hit them Wednesday.
Spokeswoman Anne Jeffery said the two men's lower leg injuries seem to be mainly bruises. They were taken to Harborview Medical Center in Seattle, where they were being treated. Both were reported in stable condition. They were not identified.
Fire crews on the South Cle Elum Ridge fire made progress Wednesday in creating fire containment lines on the west flank.
Cooler temperatures and rain that fell Tuesday night allowed them to work close to the fire's edge.
The fire that started Aug. 7 has burned more than a square mile and is reported 15 percent contained. It's among roughly a dozen wildfires burning in Washington.
Copyright 2014 Associated Press. All rights reserved.