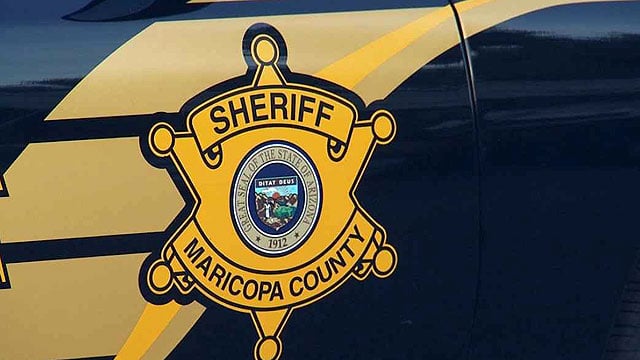 PHOENIX (CBS5) -
Sheriff's detectives arrested 12 people and seized more than $44,000, drugs and other items during a Valley-wide sting involving a business posing as a medical marijuana dispensary, a Maricopa County Sheriff's Office spokesman said.
The suspects opened a dispensary under the guise of Alternative Medicine Group with several shops around the Valley and sold medical-grade marijuana without a dispensary license or authority from the state, Sheriff Joe Arpaio said.
Undercover detectives made several buys in recent months from the locations that were protected by armed security guards dressed in tactical attire, Arpaio said.
Detectives and SWAT members served five search warrants on the homes and businesses of the 12 suspects related to AMG and seized $44,317.00, eight handguns, 55 pounds of medical grade marijuana, 20 pounds of marijuana edibles, five vehicles, safes, televisions, computers and tablets.
The investigation was continuing, Arpaio said.
"These businesses are trying to make a profit selling a controversial substance and are not following state law," Arpaio said. "They are damaging legal marijuana dispensaries that have followed the law and been approved by the state."
Arrested were:
Aaron Pomrenke, 22
Nicholas Schmidlin, 34
Jacqulynn Silva, 20
Kent Saeteun, 30
Ryan Howell, 21
Marcus Linsey, 27
David Keith, 25
Mikayla Gallegos, 22
Frank Vizcarra, 25
Justin Poag, 22
Daniell Rodriguez, 22
Monte Morris, 27
Copyright 2014 CBS 5 (KPHO Broadcasting Corporation). All rights reserved.