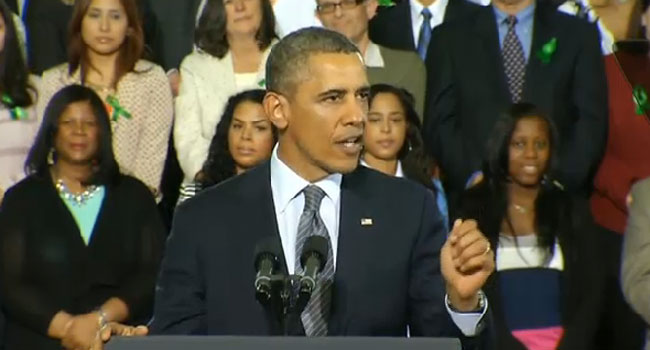 HAMDEN, CT (WFSB) -
The U.S. Secret Service questioned a suspect Friday night after a threat was made against the president.
According to Hamden Police, a suspect was detained and questioned by the Secret Service on Mix Avenue after a car was found matching a description local and state police were given.
The suspect is alleged to have made the threats while President Barack Obama was in Westchester County, NY, and while he was traveling to an event in Newport, RI, Friday.
"Information has been received by law enforcement regarding a potentially suspicious person and vehicle. We are working with our local law enforcement partners to determine the validity of the information provided," U.S. Secret Service said in a statement to Eyewitness News on Friday.
Stay with Eyewitness News for more information as soon as it becomes available.

Copyright 2014 WFSB (Meredith Corporation). All rights reserved.