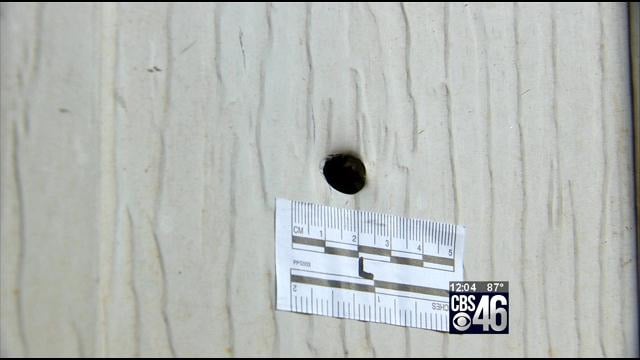 DEKALB COUNTY, GA (CBS46) -
DeKalb County Police are looking for suspects in a shooting that left a 26-year-old man severely injured and a 10-year-old girl with a gunshot wound to her foot. Police said the shooting happened on Scarbrough Drive just before midnight, Sunday night.
Investigators believe the incident stemmed from a dispute that took place at a nearby party. Following that dispute, a man was standing in front of the home on Scarbrough Drive when the shooter approached and began firing shots, according to investigators.
The 26 year-old male victim was taken to the hospital in critical condition. The 10-year-old girl was transported in stable condition after one of the stray bullets went through the wall of the home, striking her in the foot.
Copyright 2014 WGCL (Meredith Corporation). All rights reserved.