DPW seeking donations to replace wheelchair-accessible van for longtime employee
Published: Jan. 3, 2023 at 5:09 PM EST
|
Updated: Jan. 3, 2023 at 6:40 PM EST
SPRINGFIELD, MA (WGGB/WSHM) - An act of kindness is on full display, thanks to the Springfield Department of Public Works. The DPW is asking for donations to help assist a long-time worker's daughter, who lost the use of her wheelchair accessible van after a recent crash.
The department is in need of your help to accommodate Andrea Pianka. She is the daughter of longtime DPW worker Bill Pianka.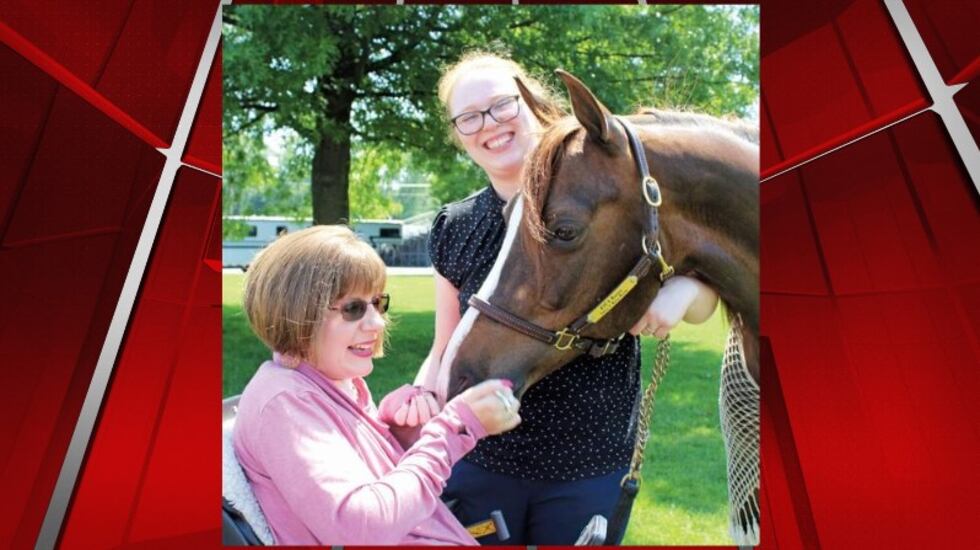 A crash more than 20 years ago left Andrea a quadriplegic. Up until a few weeks ago, she had this van, which was her only way to interact with the outside world.
"It has to be completely retrofitted for her to be able to get into it in a wheelchair and be able to use the wheelchair to be able to get into the driver compartment, so it requires a lot of retrofitting of the vehicle," said Springfield DPW Director Chris Cignoli.
That, however, was taken away from her on December 8 when a car crashed into her in Springfield. She was injured and is making a speedy recovery, but the van was a total loss. Cignoli told Western Mass News that this vehicle was important to Andrea.
"This van that she got a number of years ago was her lifeline to be able to get out of the house…To suffer through an accident that she did 20 years ago to suffer through this again," Cignoli added.
The cost of a replacement van with the necessary modifications that would allow Andrea to drive would cost around $80,000, but Cignoli and the DPW has stepped in. Last week, a GoFundMe was set up with a goal of raising at least $35,000 to cover some of the cost. The page even has a paragraph from one of Andrea's Facebook posts, that said, in part:
"I remember the joy and pride I always felt being able to drive to work, to see and enjoy my horses and anywhere else! I even enjoyed driving my parents around after they transported me for so many years. 70,000 miles of adventures and fun."
"We cannot live in bubbles. Bad things happen, sometimes twice or more, but we have to keep going. That is life. Good bye good van. Your replacement will have big tires to fill. I will drive again."
So far, a little over $1,000 has been raised. Cignoli said any help from the public would be greatly appreciated.
"Obviously, the sooner, the better for somebody, if they want to donate, but at any time, if people want to go on there…and I'm getting as many people as possible to share this on Facebook, to share it on Twitter, and share it on any platform to get this out," Cignoli added.
Cignoli said there is no deadline for people who want to help.
Copyright 2023. Western Mass News (WGGB/WSHM). All rights reserved.