Parents claim players from opposing basketball team made derogatory comments at game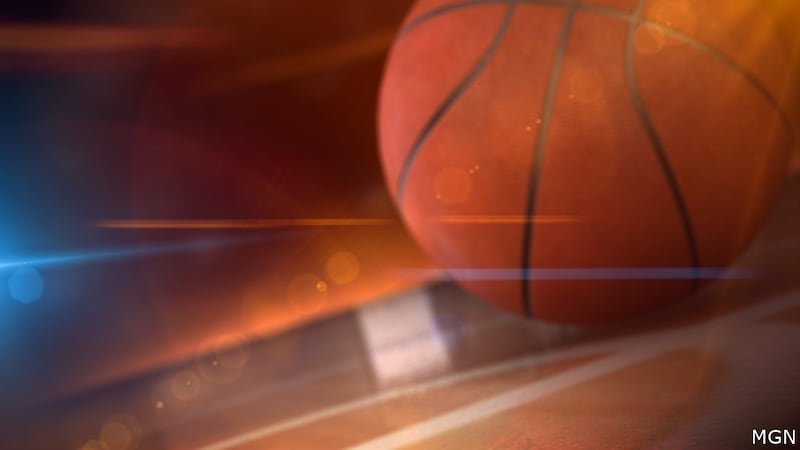 Published: Jan. 25, 2023 at 5:20 PM EST
|
Updated: Jan. 26, 2023 at 10:13 PM EST
WEST SPRINGFIELD, MA (WGGB/WSHM) - There are concerns after a girl's basketball game on Saturday. Parents who reached out to our newsroom said that players from the other team made derogatory comments to their children.
A group of moms are now having really tough conversations with their 10- to 12-year-old daughters - conversations they didn't think they would ever have to have.
"Racism is something that is affecting everyone and it's sad that, at such a young age, we have to explain that to our kids," said Manuela Perez.
The mother of 10-year-old Amaiyah Rivera told Western Mass News that her daughter was the subject of a racist remark made by players on the opposing team during a girl's basketball game on Saturday.
"Made me feel like mad," Rivera said.
Other moms, like Perez, told us their daughters heard similar derogatory comments made towards them and some even said the other players got physical.
"The game was getting extremely physical. The refs weren't making any calls and we noticed the behavior of our girls, they were almost like frozen," Perez noted.
They told us it all happened as their daughters' Wilshire Spirits team, out of Springfield, played the St. Thomas girl's team in West Springfield at Springfield's Forest Park Middle School. Their children remained visibly distraught since the game.
"It got to the point where our girls were almost in tears, one of them was in tears. She was in a complete mental block," Perez said.
Ricardo Cumba, volunteer assistant coach for Wilshire Spirits, told us he and other coaches decided to cancel the scheduled game against the same team on Sunday to avoid any further damage.
"The girls were still out of it on Sunday and a lot of parents were still kind of distraught as well, so instead of putting them in a situation where it could turn into something it shouldn't, we just decided to call the game," Cumba said.
Cumba told us the Wilshire parents all typed out statements about what their daughters said happened on Saturday and sent it to the Catholic Youth Organization (CYO), the league that the teams are a part of, but they never received a response. Western Mass News reached out to the CYO about the game too and they sent us a statement that read, in part:
"We have zero tolerance for such behavior. We're proud of our decades of thousands of games played by thousands of young players. Our mission is to foster goodwill and comradery between young people of all backgrounds."
Cumba now said St. Thomas has requested to not play any Wilshire teams for the rest of the season after the formal complaint was made by the Wilshire parents.
"All we wanted, at a minimum, was an apology or for the coaches to get together and talk about what happened, so it doesn't happen again and that didn't happen as of right now," Cumba said.
Western Mass News spoke with the principal of St. Thomas the Apostle School on Thursday after reaching out for comment yesterday.
She clarified this team does not have affiliation with the school, but it's a team of the Catholic Team Youth Organization League and uses the church's name.
We have reached out to multiple people in the organization again today for comment but have not yet heard back.
Copyright 2023. Western Mass News (WGGB/WSHM). All rights reserved.