WGGB: 70 Years - seven decades of big stories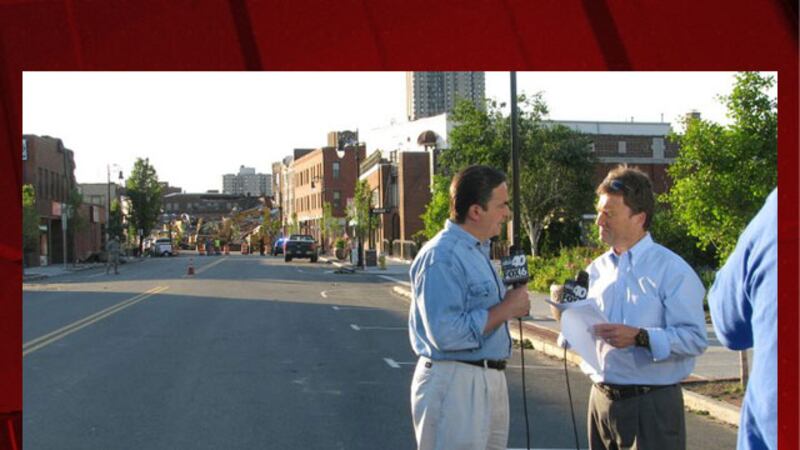 Updated: Apr. 14, 2023 at 11:00 PM EDT
SPRINGFIELD, MA (WGGB/WSHM) - Seventy years ago, WGGB started broadcasting from our studios at 1300 Liberty Street, first as WHYN radio and television, then ABC40, and eventually as Western Mass News. To mark the anniversary, we celebrate seven decades of bringing you the news as we look back at some of the big stories that impacted our area and the people who covered them.
Since 1953, we've been a constant in millions of viewers lives in western Massachusetts: from the presidency of Massachusetts' own John F. Kennedy to his assassination, through the unrest of the 60′s, as well as the civil rights movement, both nationally and in western Massachusetts.
We also exclusively covered the crash of Ted Kennedy's airplane in June 1964 as the senator traveled from Washington D.C. to Springfield to address the state Democratic convention. There was, of course, the space race and the Vietnam War as ABC40 transitioned into the 70′s.
The 1980′s brought us President Ronald Reagan on the national level and in 1985, Hurricane Gloria brought destruction locally. Closing out the decade and leading into the 90′s, Mary Hurley, the first woman to be elected mayor of Springfield, dealt with a contract dispute with the police union, which culminated in a picket line at the 1990 Democratic state convention.
Three years later, it was the Blizzard of '93. As we moved into the new century, the horrors of terrorism brought home on September 11, 2001 and the resulting Iraq war.
In the sports world, who could forget the UMass Minutemen in the NCAA Final Four, the Red Sox breaking the 'Curse of the Bambino' and the beginning of the Patriots dynasty that would dominate the NFL for the next 20 years
In June 2011, Mother Nature returned in all her fury as an EF-3 tornado that caused significant damage in Springfield and surrounding areas. In October, a massive snowstorm also cause damage across western Massachusetts and left thousands without power, some for weeks.
A year later in November, a gas explosion on Worthington Street in downtown Springfield destroyed several buildings and injured nearly a dozen first responders and who could forget the start and lasting effects of the pandemic, as COVID-19 became a household word and the world, as we knew it, seemed to change overnight.
On behalf of Western Mass News, thank you. It's been our pleasure to serve you over the last 70 years and we're look forward to the next 70 years.
Copyright 2023. Western Mass News (WGGB/WSHM). All rights reserved.