Northampton Police launch bus program to protect bus stops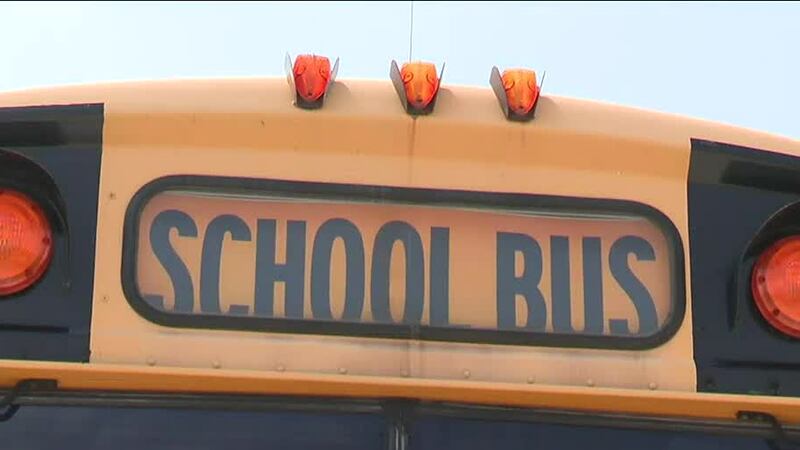 Published: Aug. 31, 2023 at 6:31 PM EDT
NORTHAMPTON, Mass. (WGGB/WSHM) - Take a look at these videos from Leverett last school year showing a car failing to stop for the school bus stop sign.
Another video shows a parent at the bus stop yelling at the driver to stop before blowing through the sign entirely.
Parents waiting for their kids at the bus stop in neighboring Northampton tell Western Mass News, that they've seen similar acts of dangerous driving on their roads. Chris and Kate Lucas say they see this activity regularly.
"Particularly, we've seen cars trying to go around the buses if they're late or whatever," said Chris.
"People fail to stop at this crosswalk all the time for just pedestrians," said Kate.
The Northampton Police Department's bus patrol program called "Operation Yellow Blitz" is placing squad cars behind school buses and giving an extra pair of eyes on kids getting on and off the bus.
"We have a combination of marked and unmarked police cars that follow routes. This morning we had three patrols out that followed several routes," said Police Captain Victor Caputo.
As Chris and Kate Lucas waited for their kids at the bus stop, they told us the extra safety measures are a great way to make sure people pay attention to the road.
"It's nice to see you at the school community is taking it really seriously and is partnering with police to make sure that people get the extra reminder that they need to wait for the bus," said Chris.
"It'll be great to have extra eyes to make sure that people are taking it seriously now that kids are back in school," said Kate.
For people who run the school bus stop sign. Northampton police tell us the first offense lands you a $255 fine. Then if you break those school bus traffic laws again within 2 years the fine goes up to $1005 bucks with a 6-month license suspension. A 3rd offense within 4 years is a $2005 dollar citation and a year-long license suspension.
We're learning from state senator John Velis that a new bill being brought to the statehouse floor to place cameras on the stop signs could make it easier to catch violators.
"We are waiting for a hearing which will be happening eminently next month in fact. we are going to try and push this bill through," said Velis.
Northampton police tell us going forward patrols will be assigned on an as-needed basis. This means they'll station their cars on routes that receive complaints from parents.
Copyright 2023. Western Mass News (WGGB/WSHM). All rights reserved.