Gas Prices reach national high as Labor day weekend looms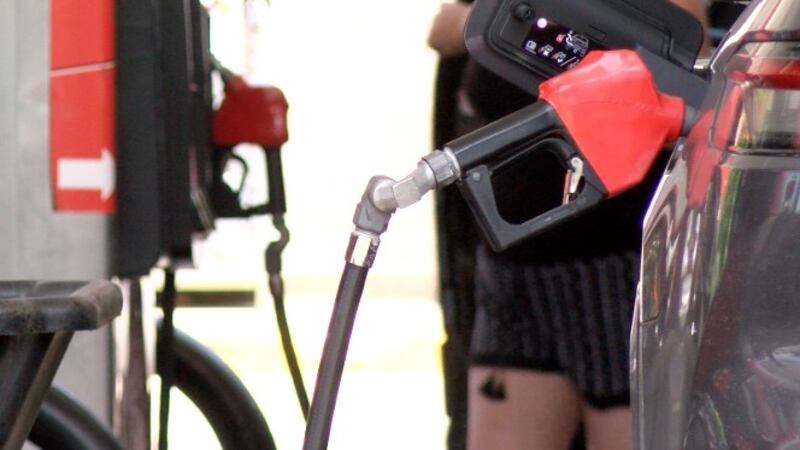 Published: Sep. 1, 2023 at 7:27 PM EDT
SPRINGFIELD, Mass. (WGGB/WSHM) - As drivers here in Massachusetts travel this weekend, they will notice some high prices at the pump.
According to AAA, gas prices are near all-time highs with the average national price at $3.82.
The record high for gas during the week leading up to the holiday is two cents higher than that, a record set in 2012.
Now for those traveling out of state, AAA says there are currently 11 states across the country that are averaging four bucks a gallon or more.
There are a variety of reasons for these prices, with analysts saying they include OPEC holding back supply as well as extreme heat.
We spoke with AAA Northeast spokesperson Mark Schieldrop, who says while Thursday was the busiest day for holiday travel, he expects Friday to be a little packed on the roads.
"Traffic volumes are going to be above normal starting at around 11:00 a.m., and that's going to last until 9:00 p.m. so folks say,' it's really tough to pinpoint exactly where the worst places are going to be because traffic is kind of fluid, and as we know, one collision or crash can cause a major backup sort of randomly," said Schieldrop
Schieldrop says those traveling farther east in the commonwealth should watch out for any possible backups at highway interchanges, including the 495-95 Interchange and the one involving I-95 and I-93, and here in western Mass., any big exits that get you off the mass pike.
Therefore, Schieldrop says you want to make sure everything is good with your vehicle and that he also thinks it is a good idea to maybe leave for your destination a little early.
"If you think your trip is going to take three hours, tell yourself it's going to take four. That way, you make good time even if you're beyond that three-hour mark. the more time you give yourself, the more likely you're going to be able to handle a little bit of a slowdown along the way, settle in, and enjoy your trip," said Schieldrop
On your screen are the average gas prices here in Western Mass. The state average currently is $3.75. All of the counties in the region are either below or at that mark. Around $3.70 in both Hampshire and Franklin counties, $3.64 here in Hampden County, and $3.75 in the Berkshires.
Now there will also be people who will be flying this weekend.
Copyright 2023. Western Mass News (WGGB/WSHM). All rights reserved.