Community comes together to provide luncheons for veterans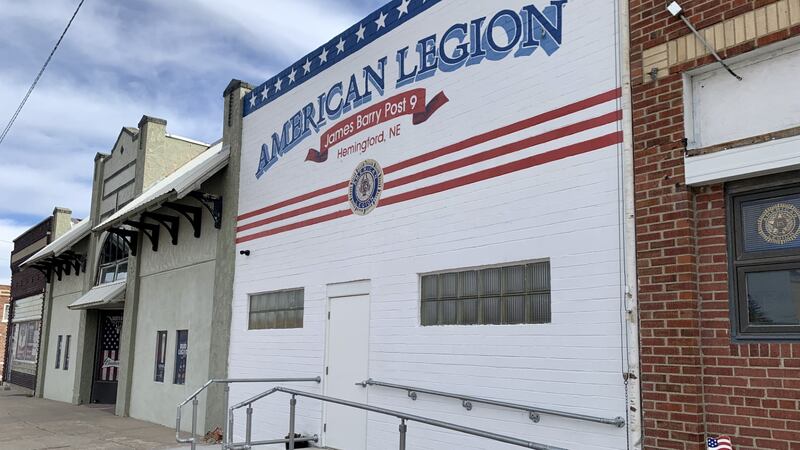 Published: Nov. 1, 2023 at 4:30 PM EDT
EASTHAMPTON, MA (WGGB/WSHM) - A community is coming together to connect with veterans to provide resources and a sense of belonging. The effort launched a new free, weekly luncheon for veterans on Wednesday.
"My favorite part about coming here is to connect with other veterans," said veteran Lin Chambliss.
It may have snowed Wednesday, but that didn't stop dozens of veterans from coming out to Eastampton Congregational Church to enjoy a complimentary meal. Easthampton Coalition for Veterans' Wellness has partnered with the Building Bridges Veterans' Initiative to start monthly luncheons for veterans which kicked off Wednesday with a splash. Chambliss told Western Mass News how much an event like this means to them.
"Many veterans are isolated. They, this is like a bridge to connect them and let them know they're not alone and the thing about a veteran being alone is they can have memories of the things we experience in combat and that can have you in a sunken place," Chambliss added.
The founder and executive director of the Building Bridges Veterans' Initiative, Rev. Christopher Carlisle, said part of their mission is to help get veterans out of that mindset and let them know about services that are available for them.
"The formula of food bringing people together has really worked in opening them up and being able to share in each other's lives which, often, veterans don't have the opportunity to do," Carlisle explained.
Carlisle said the Building Bridges Veterans' Initiative began in Northampton back in 2015. He told us he was asked by the bishop to find a way they could better help meet the needs of veterans. After the attendance at the original location hit 50 or 60 veterans, they expanded to Greenfield and now, they have 15 sites throughout New England.
"I had spent 10 years on the street working an outdoor ministry and saw the magic of food to convene people, so I thought why we don't try to do something like that for veterans," Carlisle said.
Carlisle noted that, over the years, they realized their mission is not only to build bridges between veterans, but to make sure vets are walking the bridge into the community as well.
"The irony is veterans leave their home. They go to undertake service to the country, risk their lives, and come back for a whole host of reasons and have a difficult time finding their home again," Carlisle explained.
Carlisle told Western Mass News that one way you can make a veteran in your community feel special is by volunteering at events or by helping to raise money, so events like the luncheon can continue.
Copyright 2023. Western Mass News (WGGB/WSHM). All rights reserved.