State seeking proposals for location of new Springfield courthouse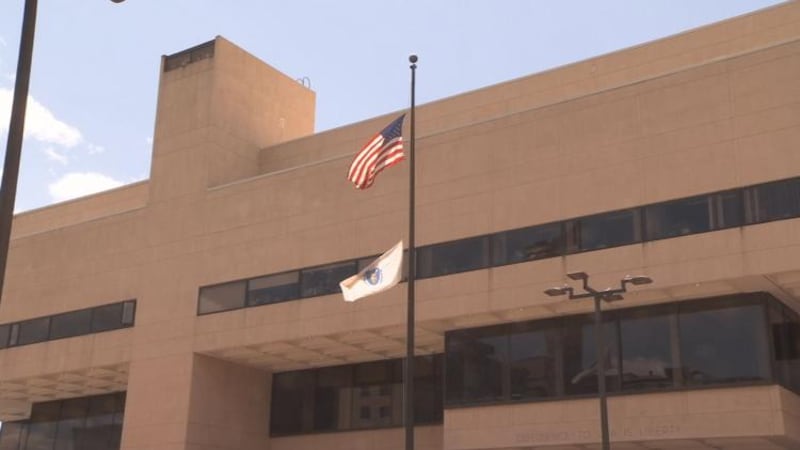 Published: Nov. 15, 2023 at 11:29 AM EST
BOSTON (WGGB/WSHM) – State officials have issued a request for proposals as they look to build a new courthouse in Springfield.
The Massachusetts Department of Capital Asset Management and Maintenance (DCAMM) is asking interested land owners with at least two developable acres within the city of Springfield to submit their proposals by January 31, 2024.
DCAMM Commissioner Adam Baacke said in a statement:
"In addition to meeting practical judicial needs, the Springfield Justice Center will be a civic monument for the local community."
"We look forward to identifying the right location for this important project that will catalyze continued growth and development in the City and demonstrate our commitment to decarbonization."
The new Springfield Justice Center would incorporate Hampden County Superior Court, Springfield District Court, Hampden Probate and Family Court, the Western Housing Court, Hampden Juvenile Court, and the offices of the Hampden District Attorney and the Hampden County Registry of Deeds.
Once the proposal response period is closed, DCAMM and the Massachusetts Trial Court will evaluate each proposal against three criteria:
Site characteristics and context compatible with a Justice Center

Complexity and length of time of acquisition

Acquisition costs and financial benefits to the Commonwealth
DCAMM spokesperson Stephanie Knapp said once "the most advantageous location" is determined, they will conduct a further review and due diligence before buying the property and starting construction. She noted that rankings released in May related to Springfield site assessments has "no bearing on this RFP process or the ensuing proposal review, and no site has been prioritized or ruled out."
Interested property owners who have question can submit their questions until 2 p.m. on December 13 via email. DCAMM said that they will work to answer appropriate and relevant questions and any responses will be posted to their website.
Copyright 2023. Western Mass News (WGGB/WSHM). All rights reserved.